Fame is a fickle thing. It's elusive. It teases, it comes, it goes. At its most mis
c
hievous, it arrives with aplomb after those seeking it have died. Indeed, some household names like Melville, Bach, Van Gogh, and Dickinson were practically unknown in their lifetimes despite often prodigious effort and output. None of them could have known just how famous they would become posthumously. How profound it is to consider what unknown legacy may await us after we're gone. The takeaway? Never give up.
Johann Sebastian Bach was better known as a virtuoso organist than as a composer in his day. His sacred music, organ and choral works, and other instrumental music had an enthusiasm and seeming freedom that concealed immense rigor. Bach's use of counterpoint was brilliant and innovative, and the immense complexities of his compositional style -- which often included religious and numerological symbols that seem to fit perfectly together in a profound puzzle of special codes -- still amaze musicians today. Many consider him the greatest composer of all time.
Bach was born in Eisenach in 1685. He was taught to play the violin and harpsichord by his father, Johann Ambrosius, a court trumpeter in the service of the Duke of Eisenach. Young Johann was not yet ten when his father died, leaving him orphaned. He was taken in by his recently married oldest brother, Johann Christoph, who lived in Ohrdruf. Because of his excellent singing voice, Bach attained a position at the Michaelis monastery at Lüneberg in 1700. His voice changed a short while later, but he stayed on as an instrumentalist. After taking a short-lived post in Weimar in 1703 as a violinist, Bach became organist at the Neue Kirche in Arnstadt (1703-1707). His relationship with the church council was tenuous as the young musician often shirked his responsibilities, preferring to practice the organ. One account describes a four-month leave granted Bach, to travel to Lubeck where he would familiarize himself with the music of Dietrich Buxtehude. He returned to Arnstadt long after he was expected and much to the dismay of the council. He then briefly served at St. Blasius in Mühlhausen as organist, beginning in June 1707, and married his cousin, Maria Barbara Bach, that fall. Bach composed his famous Toccata and Fugue in D minor (BWV 565) and his first cantatas while in Mühlhausen, but quickly outgrew the musical resources of the town. He next took a post for the Duke of Sachsen-Weimar in 1708, serving as court organist and playing in the orchestra, eventually becoming its leader in 1714. He wrote many organ compositions during this period, including his Orgel-Büchlein. Owing to politics between the Duke and his officials, Bach left Weimar and secured a post in December 1717 as Kapellmeister at Cöthen. In 1720, Bach's wife suddenly died, leaving him with four children (three others had died in infancy). A short while later, he met his second wife, soprano Anna Magdalena Wilcke, whom he married in December 1721. She would bear 13 children, though only five would survive childhood. The six Brandenburg Concertos (BWV 1046-51), among many other secular works, date from his Cöthen years. Bach became Kantor of the Thomas School in Leipzig in May 1723 and held the post until his death. It was in Leipzig that he composed the bulk of his religious and secular cantatas. Bach eventually became dissatisfied with this post, not only because of its meager financial rewards, but also because of onerous duties and inadequate facilities. Thus, he took on other projects, chief among which was the directorship of the city's Collegium Musicum, an ensemble of professional and amateur musicians who gave weekly concerts, in 1729. He also became music director at the Dresden Court in 1736, in the service of Frederick Augustus II; though his duties were vague and apparently few, they allowed him freedom to compose what he wanted. Bach began making trips to Berlin in the 1740s, not least because his son Carl Philipp Emanuel served as a court musician there. In May 1747, the composer was warmly received by King Frederick II of Prussia, for whom he wrote the gloriously abstruse Musical Offering (BWV 1079). Among Bach's last works was his 1749 Mass in B minor. Besieged by diabetes and diminishing eyesight, he died on July 28, 1750 a few months after an ill-fated eye operation that left him blind.
© https://www.allmusic.com/artist/johann-sebastian-bach-mn0000075140/biography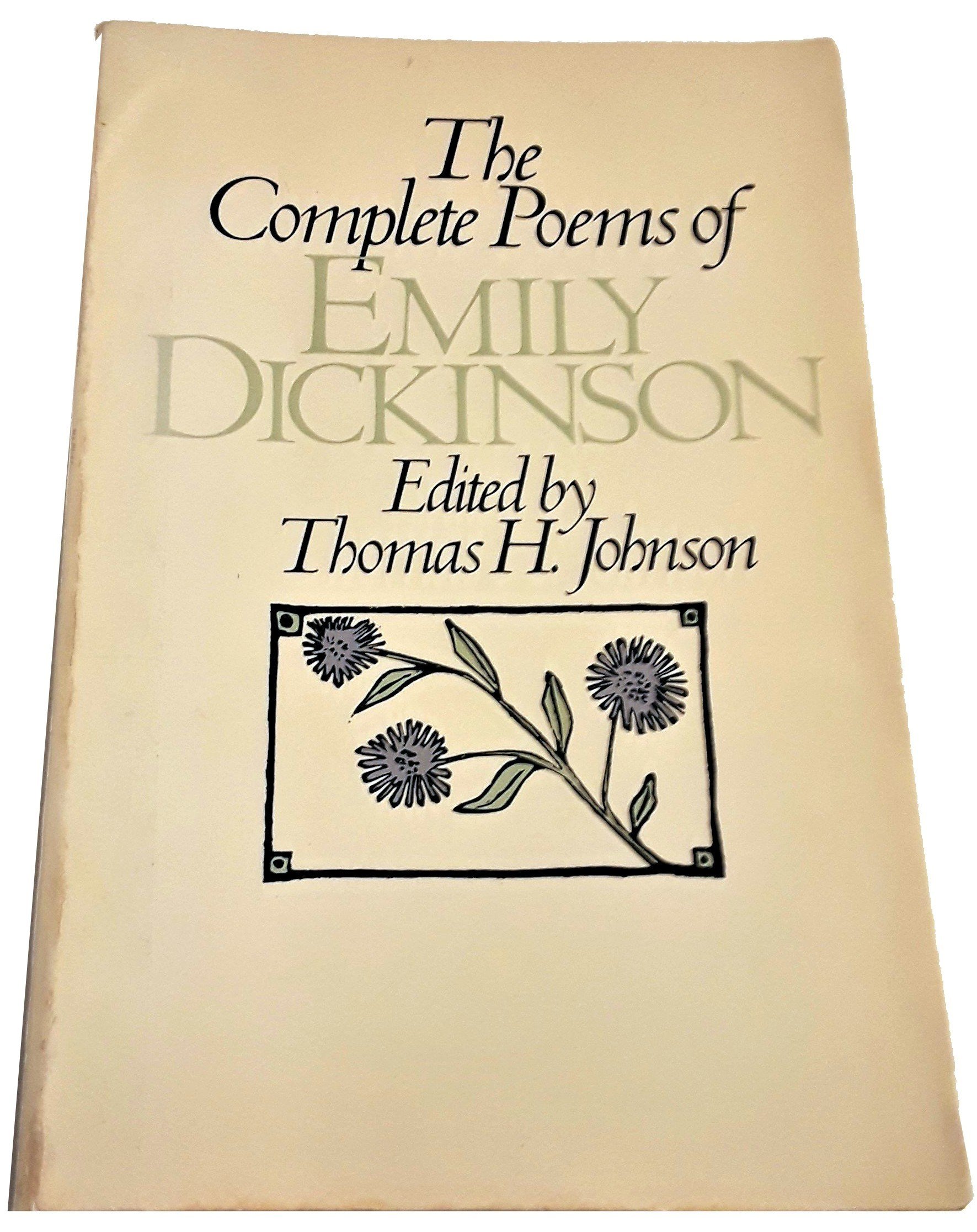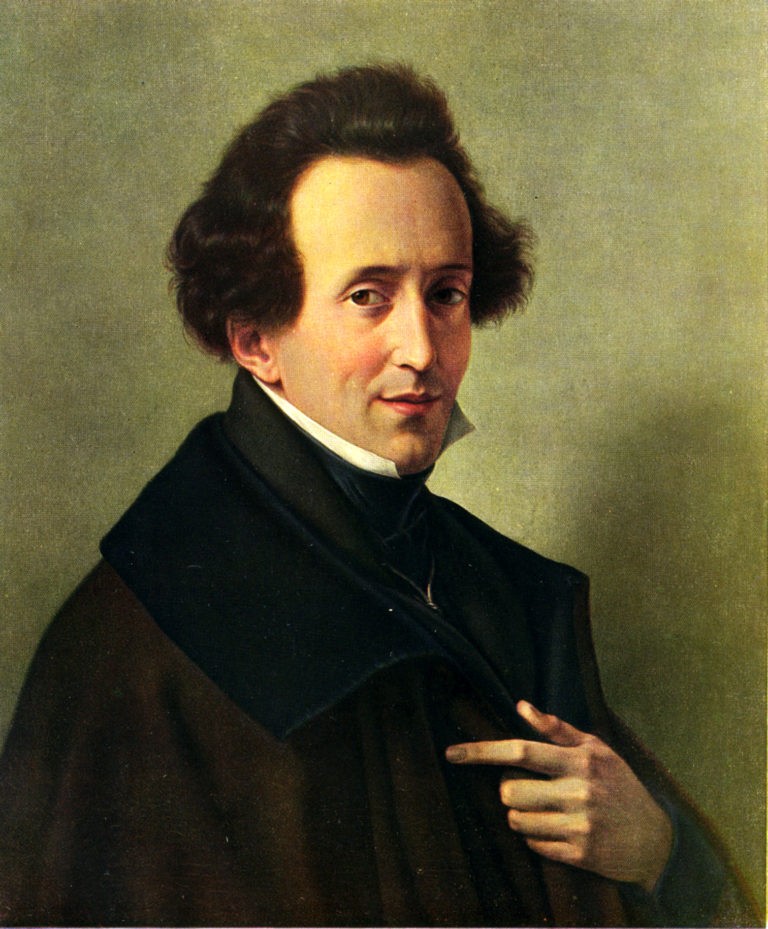 Bach
's work received international attention after
Felix Mendelssohn
conducted a performance of Bach's St. Matthew Passion in 1821.
Dickinson
's poetry had to wait 7 decades to receive an unedited, complete edition.
Emily Dickinson was born on December 10, 1830, in Amherst, Massachusetts. She attended Mount Holyoke Female Seminary in South Hadley, but only for one year. Throughout her life, she seldom left her home and visitors were few. The people with whom she did come in contact, however, had an enormous impact on her poetry. She was particularly stirred by the Reverend Charles Wadsworth, whom she first met on a trip to Philadelphia. He left for the West Coast shortly after a visit to her home in 1860, and some critics believe his departure gave rise to the heartsick flow of verse from Dickinson in the years that followed. While it is certain that he was an important figure in her life, it is not clear that their relationship was romantic—she called him "my closest earthly friend." Other possibilities for the unrequited love that was the subject of many of Dickinson's poems include Otis P. Lord, a Massachusetts Supreme Court judge, and Samuel Bowles, editor of the Springfield Republican.
By the 1860s, Dickinson lived in almost complete isolation from the outside world, but actively maintained many correspondences and read widely. She spent a great deal of this time with her family. Her father, Edward Dickinson, was actively involved in state and national politics, serving in Congress for one term. Her brother, Austin, who attended law school and became an attorney, lived next door with his wife, Susan Gilbert. Dickinson's younger sister, Lavinia, also lived at home for her entire life in similar isolation. Lavinia and Austin were not only family, but intellectual companions for Dickinson during her lifetime.
Dickinson's poetry was heavily influenced by the Metaphysical poets of seventeenth-century England, as well as her reading of the Book of Revelation and her upbringing in a Puritan New England town, which encouraged a Calvinist, orthodox, and conservative approach to Christianity.
She admired the poetry of Robert and Elizabeth Barrett Browning, as well as John Keats. Though she was dissuaded from reading the verse of her contemporary Walt Whitman by rumors of its disgracefulness, the two poets are now connected by the distinguished place they hold as the founders of a uniquely American poetic voice. While Dickinson was extremely prolific as a poet and regularly enclosed poems in letters to friends, she was not publicly recognized during her lifetime. The first volume of her work was published posthumously in 1890 and the last in 1955. She died in Amherst in 1886.
Upon her death, Dickinson's family discovered forty handbound volumes of nearly 1,800 poems, or "fascicles" as they are sometimes called. Dickinson assembled these booklets by folding and sewing five or six sheets of stationery paper and copying what seem to be final versions of poems. The handwritten poems show a variety of dash-like marks of various sizes and directions (some are even vertical). The poems were initially unbound and published according to the aesthetics of her many early editors, who removed her unusual and varied dashes, replacing them with traditional punctuation. The current standard version of her poems replaces her dashes with an en-dash, which is a closer typographical approximation to her intention. The original order of the poems was not restored until 1981, when Ralph W. Franklin used the physical evidence of the paper itself to restore her intended order, relying on smudge marks, needle punctures, and other clues to reassemble the packets. Since then, many critics have argued that there is a thematic unity in these small collections, rather than their order being simply chronological or convenient. The Manuscript Books of Emily Dickinson (Belknap Press, 1981) is the only volume that keeps the order intact.
© https://poets.org/poet/emily-dickinson
BIOGRAPHY: https://www.biography.com/writer/emily-dickinson

BIOGRAPHY: https://www.britannica.com/biography/Emily-Dickinson

BACKGROUND (Poetry Foundation): https://www.poetryfoundation.org/articles/70260/emily-dickinson-101

BACKGROUND (Smithsonian): https://www.smithsonianmag.com/arts-culture/emily-dickinson-fiercer-than-think-180962479/

VIDEO OVERVIEW (2 ½ minutes): https://www.youtube.com/watch?v=_oyZYIO48u4

VIDEO: How Dickinson writes a poem (7 ½ minutes): https://www.youtube.com/watch?v=55kqNg88JqI