The Many Lives of Hedy Lamarr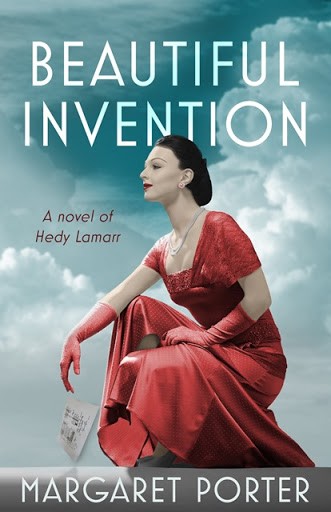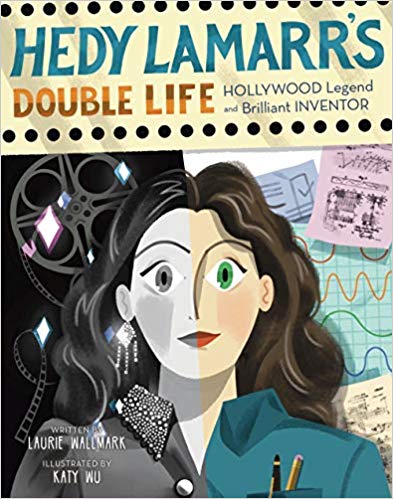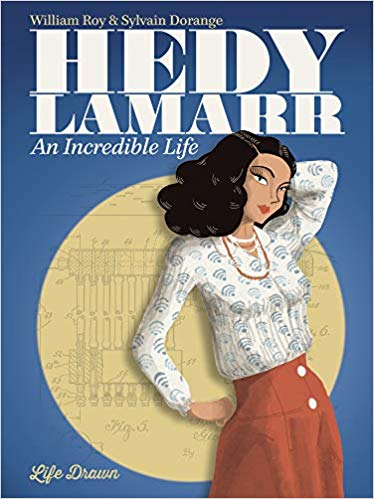 Hedy Lamarr was an Austrian-American actress and inventor who co-invented the technology for spread spectrum. A very famous actress of her time, she is credited to be one of the most beautiful women to have ever graced the silver screen. Fascinated by cinema from childhood, she decided early on to become an actress and began her acting career as a teenager after being discovered by a film producer. An Austrian by birth, she eventually moved to America after meeting MGM head Louis B. Mayer, who offered her a movie contract in Hollywood. A very glamorous and talented lady, she soon established herself as one of the most sought-after actresses in Hollywood. Because of her sex appeal she was invariably typecast as the glamorous seductress and appeared opposite the era's most popular leading men such as Spencer Tracy, Clark Gable, and James Stewart. But Hedy Lamarr was no dumb beauty—she was a highly intelligent and smart woman with a keen interest in scientific pursuits. Along with the composer George Antheil, she co-invented the technology for spread spectrum and frequency hopping communications but did not receive immediate recognition for this invention. The significance of the invention was realized decades later, and she was inducted into the National Inventors Hall of Fame in 2014.




9 November 1914 Hedwig Eva Maria Kiesler born in Vienna, Austria-Hungary. She was the only child of Emil Kiesler, a successful bank director, and Gertrud "Trude" Kiesler, a pianist.

1920s Interested in acting from a young age; discovered by the producer Max Reinhardt who brought her to Berlin. Received training in theater and returned to Vienna where she began to work in the film industry, starting out as a script girl before becoming an actress.

1933 Appeared in Gustav Machatý's film, 'Ecstasy' in 1933 as a young married woman who becomes involved in a passionate extra-marital affair with a soldier. She stirred considerable controversy with this role and became notorious for appearing in the nude in some of the scenes.

1933 Married Friedrich Mandl in August. Mandl was a wealthy Viennese arms merchant and munitions manufacturer. She fell for his charming and fascinating personality, partly due to his immense wealth. Her parents, both of Jewish descent, did not approve, due to Mandl's ties to Italian fascist leader Benito Mussolini, and later, German Führer Adolf Hitler, but they could not stop the headstrong Lamarr.

1937 Escaped from her controlling, jealous husband disguised as a maid. Fled to London. There she met MGM head Louis B. Mayer who offered her a movie contract in Hollywood. She adopted the screen name 'Hedy Lamarr' at his suggestion.

1938 Appeared in her first Hollywood movie, 'Algiers' opposite Charles Boyer. The movie became a sensation as the American audiences were captivated by Lamarr's stunning beauty and striking onscreen persona.

1939--1941 Briefly married to screenwriter and producer, Gene Markey. She adopted a son, James, during this marriage.
1940s Became one of the most successful actresses in Hollywood over the next few years and appeared alongside several of the leading men of that era. She acted in 18 films during the 1940s which include 'Boom Town' (1940) with Clark Gable and Spencer Tracy, 'Tortilla Flat' (1942), co-starring Tracy, and 'Samson and Delilah' (1949), opposite Victor Mature.

1942 Her most memorable role was in the movie 'White Cargo' (1942), which was based on a Broadway hit play by Leon Gordon. The film, in which she plays a beautiful seductress, was one of her biggest commercial hits.

1943--1947 Her third marriage to actor John Loder produced two biological children. Ended in divorce.
1940s Hedy Lamarr also became involved in scientific research and in collaboration with George Antheil, an avant garde composer, she co-created a frequency-hopping system for which the duo also received a patent. Hedy Lamarr in collaboration with George Anthiel co-created a frequency-hopping system to help combat the Nazis in World War II. The duo's invention, though not much recognized during their lifetimes, served as a basis for modern spread-spectrum communication technology, such as Bluetooth, COFDM, and CDMA.

1950s--1960s She married three more times but none of these marriages too lasted for long. Her last three husbands were Ernest "Ted" Stauffer (married 1951–1952), W. Howard Lee (married 1953–1960), and Lewis J. Boies (married 1963–1965).

1950s ff. In spite of being one of the most successful leading ladies in the 1940s, she could not find much success in the 1950s. She acted in only a few films and made one of her last appearances in 'The Story of Mankind' (1957). Throughout her acting career more emphasis had been laid on her glamorous looks rather than on her talent, and she had been typecast as a sexy seductress. As she began to age and her beauty started waning, her film career started declining.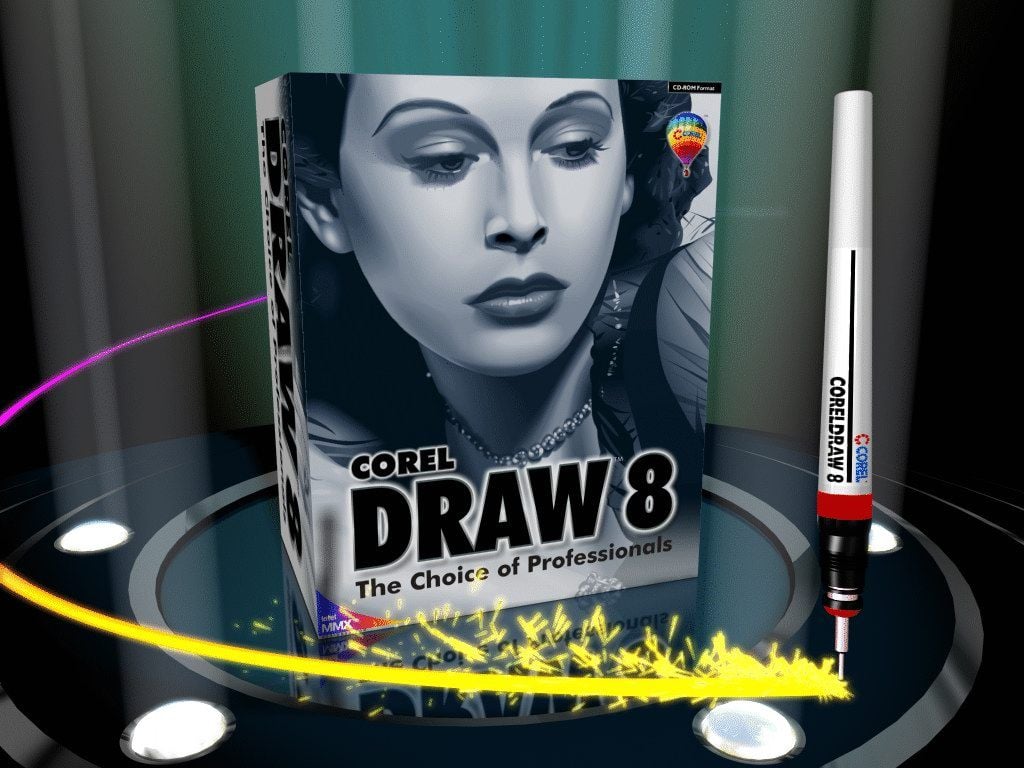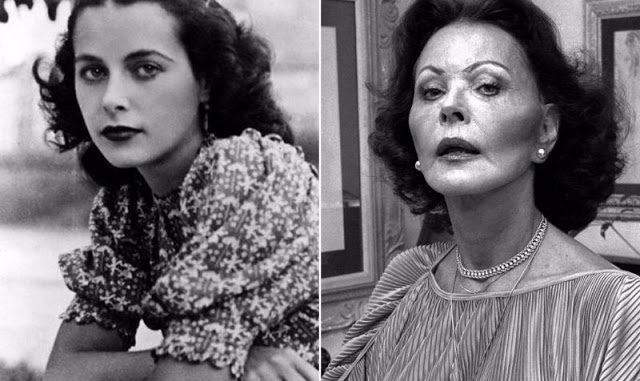 In 1966, Lamarr was arrested in Los Angeles for shoplifting. The charges were eventually dropped. In 1991, she was arrested on the same charge in Florida, this time for stealing $21.48 worth of laxatives and eye drops. She pleaded no contest to avoid a court appearance, and the charges were dropped in return for her promise to refrain from breaking any laws for a year. The shoplifting charges coincided with a failed attempt to return to the screen.

The 1970s were a decade of increasing seclusion for Lamarr. She was offered several scripts, television commercials, and stage projects, but none piqued her interest. In 1974, she filed a $10 million lawsuit against Warner Bros., claiming that the running parody of her name ("Hedley Lamarr") in the Mel Brooks comedy Blazing Saddles infringed her right to privacy. Brooks said he was flattered; the studio settled out of court for an undisclosed nominal sum and an apology to Lamarr for "almost using her name". Brooks said that Lamarr "never got the joke". With her eyesight failing, Lamarr retreated from public life and settled in Miami Beach, Florida, in 1981.

A large Corel-drawn image of Lamarr won CorelDRAW's yearly software suite cover design contest in 1996. For several years, beginning in 1997, it was featured on boxes of the software suite. Lamarr sued the company for using her image without her permission. Corel countered that she did not own rights to the image. The parties reached an undisclosed settlement in 1998.

She has a star on the Hollywood Walk of Fame at 6247 Hollywood Blvd in recognition of her contribution to the motion picture industry.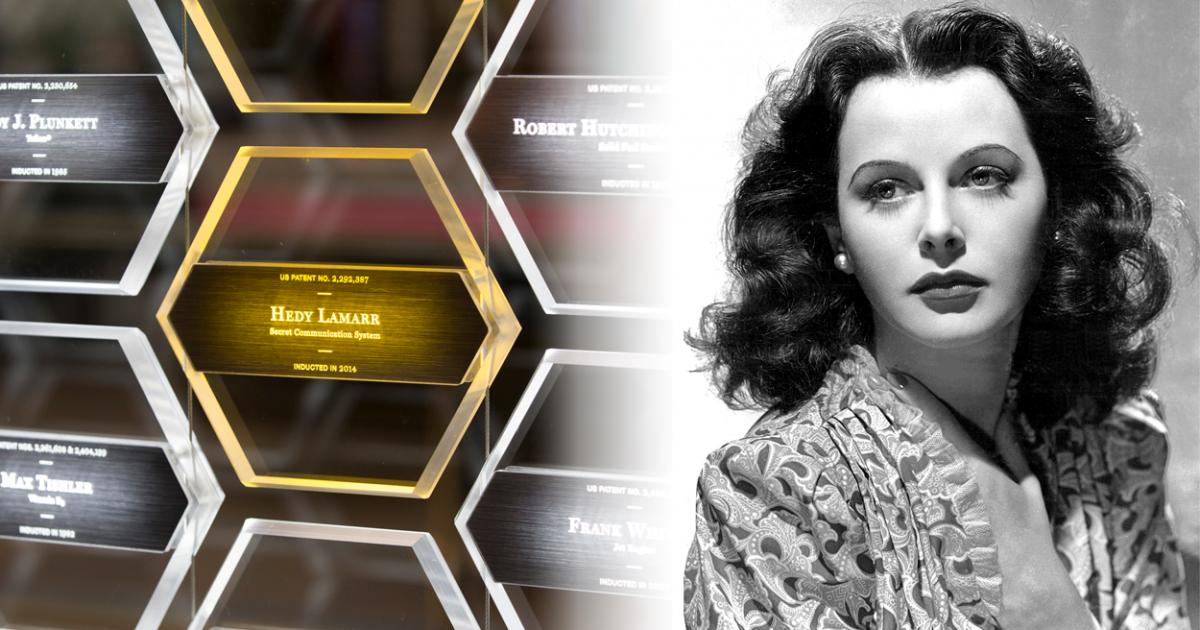 1997 She, along with George Antheil, was honored with awards from the Electronic Frontier Foundation in recognition of their contribution to technology.

In the last decades of her life, the telephone became Lamarr's only means of communication with the outside world, even with her children and close friends. She often talked up to six or seven hours a day on the phone, but she spent hardly any time with anyone in person in her final years.

2000 Hedy Lamarr suffered from several heart diseases during her later years and died in Casselberry, Florida on 19 January 2000, at the age of 85.

Lamarr became estranged from her adopted son, James Lamarr Loder, when he was 12 years old. Their relationship ended abruptly, and he moved in with another family. They did not speak again for almost 50 years. Lamarr left James Loder out of her will, and he sued for control of the US$3.3 million estate left by Lamarr in 2000. He eventually settled for US$50,000.

2014 Hedy Lamarr and Antheil were inducted into the Inventor's Hall of Fame.