Changing Perspectives: Five Books
Ray Douglas Bradbury
(August 22, 1920 – June 5, 2012) was an American author and screenwriter. One of the most celebrated 20th-century American writers, he worked in a variety of modes, including fantasy, science fiction, horror, mystery, and realistic fiction.
Bradbury was mainly known for his novel
Fahrenheit 451
(1953) and his short-story collections
The Martian Chronicles
(1950) and
The Illustrated Man
(1951). Most of his best-known work is speculative fiction, but he also worked in other genres, such as the coming of age novel
Dandelion Wine
(1957) and the fictionalized memoir
Green Shadows, White Whale
(1992). He also wrote and consulted on screenplays and television scripts, including
Moby Dick
and
It Came from Outer Space
. Many of his works were adapted into television and film productions as well as comic books.
The New York Times
called Bradbury "the writer most responsible for bringing modern science fiction into the literary mainstream."
Chloe Anthony Wofford Morrison
(born Chloe Ardelia Wofford; February 18, 1931 – August 5, 2019), known as Toni Morrison, was an American novelist, essayist, book editor, and college professor. Her first novel,
The Bluest Eye
, was published in 1970. The critically acclaimed
Song of Solomon
(1977) brought her national attention and won the National Book Critics Circle Award. In 1988, Morrison won the Pulitzer Prize for
Beloved
(1987); she gained worldwide recognition when she was awarded the Nobel Prize in Literature in 1993.
Born and raised in Lorain, Ohio, Morrison graduated from Howard University in 1953 with a B.A. in English. In 1955, she earned a master's degree in American Literature from Cornell University. In 1957 she returned to Howard University, was married, and had two children before divorcing in 1964. In the late 1960s, she became the first black female editor in fiction at Random House in New York City. In the 1970s and 1980s, she developed her own reputation as an author, and her perhaps most celebrated work,
Beloved
, was made into a 1998 film. Her works are praised for addressing the harsh consequences of racism in the United States.
In 1996, the National Endowment for the Humanities selected her for the Jefferson Lecture, the U.S. federal government's highest honor for achievement in the humanities. The very same year, she was honored with the National Book Foundation's Medal of Distinguished Contribution to American Letters. On May 29, 2012, President Barack Obama presented Morrison with the Presidential Medal of Freedom. In 2016, she received the PEN/Saul Bellow Award for Achievement in American Fiction. In 2020, Morrison was inducted into the National Women's Hall of Fame.
Yasunari Kawabata
(1899-1972), son of a highly-cultivated physician, was born in 1899 in Osaka. After the early death of his parents he was raised in the country by his maternal grandfather and attended the Japanese public school. From 1920 to 1924, Kawabata studied at the Tokyo Imperial University, where he received his degree. He was one of the founders of the publication Bungei Jidai, the medium of a new movement in modern Japanese literature. Kawabata made his debut as a writer with the short story, Izu dancer, published in 1927. After several distinguished works, the novel
Snow Country
in 1937 secured Kawabata's position as one of the leading authors in Japan. In 1949, the publication of the serials
Thousand Cranes
and
The Sound of the Mountain
was commenced. He became a member of the Art Academy of Japan in 1953 and four years later he was appointed chairman of the P.E.N. Club of Japan. At several international congresses Kawabata was the Japanese delegate for this club.
The Lake
(1955),
The Sleeping Beauty
(1960) and
The Old Capital
(1962) belong to his later works, and of these novels,
The Old Capital
is the one that made the deepest impression in the author's native country and abroad. In 1959, Kawabata received the Goethe medal in Frankfurt. Kawabata died in 1972, a possible suicide.
Carl Edward Sagan
(November 9, 1934 – December 20, 1996) was an American astronomer, planetary scientist, cosmologist, astrophysicist, astrobiologist, author, and science communicator. His best-known scientific contribution is research on extraterrestrial life, including experimental demonstration of the production of amino acids from basic chemicals by radiation. Sagan assembled the first physical messages sent into space: The Pioneer plaque and the Voyager Golden Record, universal messages that could potentially be understood by any extraterrestrial intelligence that might find them. Sagan argued the now-accepted hypothesis that the high surface temperatures of Venus can be attributed to and calculated using the greenhouse effect.
Initially an associate professor at Harvard and later at Cornell, from 1976 to his death, he was the David Duncan Professor of Astronomy and Space Sciences at the latter. Sagan published more than 600 scientific papers and articles and was author, co-author or editor of more than 20 books. He wrote many popular science books, such as
The Dragons of Eden
,
Broca's Brain
and
Pale Blue Dot
, and narrated and co-wrote the award-winning 1980 television series
Cosmos: A Personal Voyage
. The most widely watched series in the history of American public television,
Cosmos
has been seen by at least 500 million people across 60 different countries. The book
Cosmos
was published to accompany the series. He also wrote the science fiction novel
Contact
, the basis for a 1997 film of the same name. His papers, containing 595,000 items, are archived at The Library of Congress.
Sagan advocated scientific skeptical inquiry and the scientific method, pioneered exobiology and promoted the Search for Extra-Terrestrial Intelligence (SETI). He spent most of his career as a professor of astronomy at Cornell University, where he directed the Laboratory for Planetary Studies. Sagan and his works received numerous awards and honors, including the NASA Distinguished Public Service Medal, the National Academy of Sciences Public Welfare Medal, the Pulitzer Prize for General Non-Fiction for his book
The Dragons of Eden
, and, regarding
Cosmos: A Personal Voyage
, two Emmy Awards, the Peabody Award, and the Hugo Award. He married three times and had five children. After suffering from myelodysplasia, Sagan died of pneumonia at the age of 62, on December 20, 1996.
Walter Whitman
(May 31, 1819 – March 26, 1892) was an American poet, essayist, and journalist. A humanist, he was a part of the transition between transcendentalism and realism, incorporating both views in his works. Whitman is among the most influential poets in the American canon, often called the father of free verse. His work was controversial in its time, particularly his poetry collection
Leaves of Grass
, which was described as obscene for its overt sensuality. Whitman's own life came under scrutiny for his presumed homosexuality.
Born in Huntington on Long Island, as a child and through much of his career he resided in Brooklyn. At age 11, he left formal schooling to go to work. Later, Whitman worked as a journalist, a teacher, and a government clerk. Whitman's major poetry collection,
Leaves of Grass
, was first published in 1855 with his own money and became well known. The work was an attempt at reaching out to the common person with an American epic. He continued expanding and revising it until his death in 1892. During the American Civil War, he went to Washington, D.C. and worked in hospitals caring for the wounded. His poetry often focused on both loss and healing. On the death of Abraham Lincoln, whom Whitman greatly admired, he wrote his well-known poems, "O Captain! My Captain!" and "When Lilacs Last in the Dooryard Bloom'd" and gave a series of lectures. After a stroke towards the end of his life, Whitman moved to Camden, New Jersey, where his health further declined. When he died at age 72, his funeral was a public event.
Video Clips Used in Powerpoint Presentation
Plot Overviews & Main Themes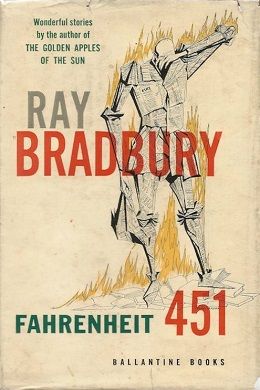 FAHRENHEIT 451:
Guy Montag is a fireman who burns books in a futuristic American city. In Montag's world, firemen start fires rather than putting them out. The people in this society do not read books, enjoy nature, spend time by themselves, think independently, or have meaningful conversations. Instead, they drive very fast, watch excessive amounts of television on wall-size sets, and listen to the radio on "Seashell Radio" sets attached to their ears.
Montag encounters a gentle seventeen-year-old girl named Clarisse McClellan, who opens his eyes to the emptiness of his life with her innocently penetrating questions and her unusual love of people and nature. Over the next few days, Montag experiences a series of disturbing events. First, his wife, Mildred, attempts suicide by swallowing a bottle of sleeping pills. Then, when he responds to an alarm that an old woman has a stash of hidden literature, the woman shocks him by choosing to be burned alive along with her books. A few days later, he hears that Clarisse has been killed by a speeding car. Montag's dissatisfaction with his life increases, and he begins to search for a solution in a stash of books that he has stolen from his own fires and hidden inside an air-conditioning vent.
When Montag fails to show up for work, his fire chief, Beatty, pays a visit to his house. Beatty explains that it's normal for a fireman to go through a phase of wondering what books have to offer, and he delivers a dizzying monologue explaining how books came to be banned in the first place. According to Beatty, special-interest groups and other "minorities" objected to books that offended them. Soon, books all began to look the same, as writers tried to avoid offending anybody. This was not enough, however, and society as a whole decided to simply burn books rather than permit conflicting opinions. Beatty tells Montag to take twenty-four hours or so to see if his stolen books contain anything worthwhile and then turn them in for incineration. Montag begins a long and frenzied night of reading.
Overwhelmed by the task of reading, Montag looks to his wife for help and support, but she prefers television to her husband's company and cannot understand why he would want to take the terrible risk of reading books. He remembers that he once met a retired English professor named Faber sitting in a park, and he decides that this man might be able to help him understand what he reads. He visits Faber, who tells him that the value of books lies in the detailed awareness of life that they contain. Faber says that Montag needs not only books but also the leisure to read them and the freedom to act upon their ideas.
Faber agrees to help Montag with his reading, and they concoct a risky scheme to overthrow the status quo. Faber will contact a printer and begin reproducing books, and Montag will plant books in the homes of firemen to discredit the profession and to destroy the machinery of censorship. Faber gives him a two-way radio earpiece (the "green bullet") so that he can hear what Montag hears and talk to him secretly.
Montag goes home, and soon two of his wife's friends arrive to watch television. The women discuss their families and the war that is about to be declared in an extremely frivolous manner. Their superficiality angers him, and he takes out a book of poetry and reads "Dover Beach" by Matthew Arnold. Faber buzzes in his ear for him to be quiet, and Mildred tries to explain that the poetry reading is a standard way for firemen to demonstrate the uselessness of literature. The women are extremely disturbed by the poem and leave to file a complaint against Montag.
Montag goes to the fire station and hands over one of his books to Beatty. Beatty confuses Montag by barraging him with contradictory quotations from great books. Beatty exploits these contradictions to show that literature is morbid and dangerously complex, and that it deserves incineration. Suddenly, the alarm sounds, and they rush off to answer the call, only to find that the alarm is at Montag's own house. Mildred gets into a cab with her suitcase, and Montag realizes that his own wife has betrayed him.
Beatty forces Montag to burn the house himself; when he is done, Beatty places him under arrest. When Beatty continues to berate Montag, Montag turns the flamethrower on his superior and proceeds to burn him to ashes. Montag knocks the other firemen unconscious and runs. The Mechanical Hound, a monstrous machine that Beatty has set to attack Montag, pounces and injects Montag's leg with a large dose of anesthetic. Montag manages to destroy it with his flamethrower; then he walks off the numbness in his leg and escapes with some books that were hidden in his backyard. He hides these in another fireman's house and calls in an alarm from a pay phone.
Montag goes to Faber's house, where he learns that a new Hound has been put on his trail, along with several helicopters and a television crew. Faber tells Montag that he is leaving for St. Louis to see a retired printer who may be able to help them. Montag gives Faber some money and tells him how to remove Montag's scent from his house so the Hound will not enter it. Montag then takes some of Faber's old clothes and runs off toward the river. The whole city watches as the chase unfolds on TV, but Montag manages to escape in the river and change into Faber's clothes to disguise his scent. He drifts downstream into the country and follows a set of abandoned railroad tracks until he finds a group of renegade intellectuals ("the Book People"), led by a man named Granger, who welcome him. They are a part of a nationwide network of book lovers who have memorized many great works of literature and philosophy. They hope that they may be of some help to mankind in the aftermath of the war that has just been declared. Montag's role is to memorize the Book of Ecclesiastes. Enemy jets appear in the sky and completely obliterate the city with bombs. Montag and his new friends move on to search for survivors and rebuild civilization. © SparkNotes;
https://www.sparknotes.com/lit/451/summary/
BELOVED:
Beloved begins in 1873 in Cincinnati, Ohio, where Sethe, a former slave, has been living with her eighteen-year-old daughter Denver. Sethe's mother-in-law, Baby Suggs, lived with them until her death eight years earlier. Just before Baby Suggs's death, Sethe's two sons, Howard and Buglar, ran away. Sethe believes they fled because of the malevolent presence of an abusive ghost that has haunted their house at 124 Bluestone Road for years. Denver, however, likes the ghost, which everyone believes to be the spirit of her dead sister.
On the day the novel begins, Paul D, whom Sethe has not seen since they worked together on Mr. Garner's Sweet Home plantation in Kentucky approximately twenty years earlier, stops by Sethe's house. His presence resurrects memories that have lain buried in Sethe's mind for almost two decades. From this point on, the story will unfold on two temporal planes. The present in Cincinnati constitutes one plane, while a series of events that took place around twenty years earlier, mostly in Kentucky, constitutes the other. This latter plane is accessed and described through the fragmented flashbacks of the major characters. Accordingly, we frequently read these flashbacks several times, sometimes from varying perspectives, with each successive narration of an event adding a little more information to the previous ones.
From these fragmented memories, the following story begins to emerge: Sethe, the protagonist, was born in the South to an African mother she never knew. When she is thirteen, she is sold to the Garners, who own Sweet Home and practice a comparatively benevolent kind of slavery. There, the other slaves, who are all men, lust after her but never touch her. Their names are Sixo, Paul D, Paul A, Paul F, and Halle. Sethe chooses to marry Halle, apparently in part because he has proven generous enough to buy his mother's freedom by hiring himself out on the weekends. Together, Sethe and Halle have two sons, Howard and Buglar, as well as a baby daughter whose name we never learn. When she leaves Sweet Home, Sethe is also pregnant with a fourth child. After the eventual death of the proprietor, Mr. Garner, the widowed Mrs. Garner asks her sadistic, vehemently racist brother-in-law to help her run the farm. He is known to the slaves as schoolteacher, and his oppressive presence makes life on the plantation even more unbearable than it had been before. The slaves decide to run.
Schoolteacher and his nephews anticipate the slaves' escape, however, and capture Paul D and Sixo. Schoolteacher kills Sixo and brings Paul D back to Sweet Home, where Paul D sees Sethe for what he believes will be the last time. She is still intent on running, having already sent her children ahead to her mother-in-law Baby Suggs's house in Cincinnati. Invigorated by the recent capture, schoolteacher's nephews seize Sethe in the barn and violate her, stealing the milk her body is storing for her infant daughter. Unbeknownst to Sethe, Halle is watching the event from a loft above her, where he lies frozen with horror. Afterward, Halle goes mad: Paul D sees him sitting by a churn with butter slathered all over his face. Paul D, meanwhile, is forced to suffer the indignity of wearing an iron bit in his mouth.
When schoolteacher finds out that Sethe has reported his and his nephews' misdeeds to Mrs. Garner, he has her whipped severely, despite the fact that she is pregnant. Swollen and scarred, Sethe nevertheless runs away, but along the way she collapses from exhaustion in a forest. A white girl, Amy Denver, finds her and nurses her back to health. When Amy later helps Sethe deliver her baby in a boat, Sethe names this second daughter Denver after the girl who helped her. Sethe receives further help from Stamp Paid, who rows her across the Ohio River to Baby Suggs's house. Baby Suggs cleans Sethe up before allowing her to see her three older children.
Sethe spends twenty-eight wonderful days in Cincinnati, where Baby Suggs serves as an unofficial preacher to the black community. On the last day, however, schoolteacher comes for Sethe to take her and her children back to Sweet Home. Rather than surrender her children to a life of dehumanizing slavery, she flees with them to the woodshed and tries to kill them. Only the third child, her older daughter, dies, her throat having been cut with a handsaw by Sethe. Sethe later arranges for the baby's headstone to be carved with the word "Beloved." The sheriff takes Sethe and Denver to jail, but a group of white abolitionists, led by the Bodwins, fights for her release. Sethe returns to the house at 124, where Baby Suggs has sunk into a deep depression. The community shuns the house, and the family continues to live in isolation.
Meanwhile, Paul D has endured torturous experiences in a chain gang in Georgia, where he was sent after trying to kill Brandywine, a slave owner to whom he was sold by schoolteacher. His traumatic experiences have caused him to lock away his memories, emotions, and ability to love in the "tin tobacco box" of his heart. One day, a fortuitous rainstorm allows Paul D and the other chain gang members to escape. He travels northward by following the blossoming spring flowers. Years later, he ends up on Sethe's porch in Cincinnati.
Paul D's arrival at 124 commences the series of events taking place in the present time frame. Prior to moving in, Paul D chases the house's resident ghost away, which makes the already lonely Denver resent him from the start. Sethe and Paul D look forward to a promising future together, until one day, on their way home from a carnival, they encounter a strange young woman sleeping near the steps of 124. Most of the characters believe that the woman—who calls herself Beloved—is the embodied spirit of Sethe's dead daughter, and the novel provides a wealth of evidence supporting this interpretation. Denver develops an obsessive attachment to Beloved, and Beloved's attachment to Sethe is equally if not more intense. Paul D and Beloved hate each other, and Beloved controls Paul D by moving him around the house like a rag doll and by seducing him against his will.
When Paul D learns the story of Sethe's "rough choice"—her infanticide—he leaves 124 and begins sleeping in the basement of the local church. In his absence, Sethe and Beloved's relationship becomes more intense and exclusive. Beloved grows increasingly abusive, manipulative, and parasitic, and Sethe is obsessed with satisfying Beloved's demands and making her understand why she murdered her. Worried by the way her mother is wasting away, Denver leaves the premises of 124 for the first time in twelve years in order to seek help from Lady Jones, her former teacher. The community provides the family with food and eventually organizes under the leadership of Ella, a woman who had worked on the Underground Railroad and helped with Sethe's escape, in order to exorcise Beloved from 124. When they arrive at Sethe's house, they see Sethe on the porch with Beloved, who stands smiling at them, naked and pregnant. Mr. Bodwin, who has come to 124 to take Denver to her new job, arrives at the house. Mistaking him for schoolteacher, Sethe runs at Mr. Bodwin with an ice pick. She is restrained, but in the confusion Beloved disappears, never to return.
Afterward, Paul D comes back to Sethe, who has retreated to Baby Suggs's bed to die. Mourning Beloved, Sethe laments, "She was my best thing." But Paul D replies, "You your best thing, Sethe." The novel then ends with a warning that "[t]his is not a story to pass on." The town, and even the residents of 124, have forgotten Beloved "[l]ike an unpleasant dream during a troubling sleep." © Spark Notes;
https://www.sparknotes.com/lit/beloved/summary/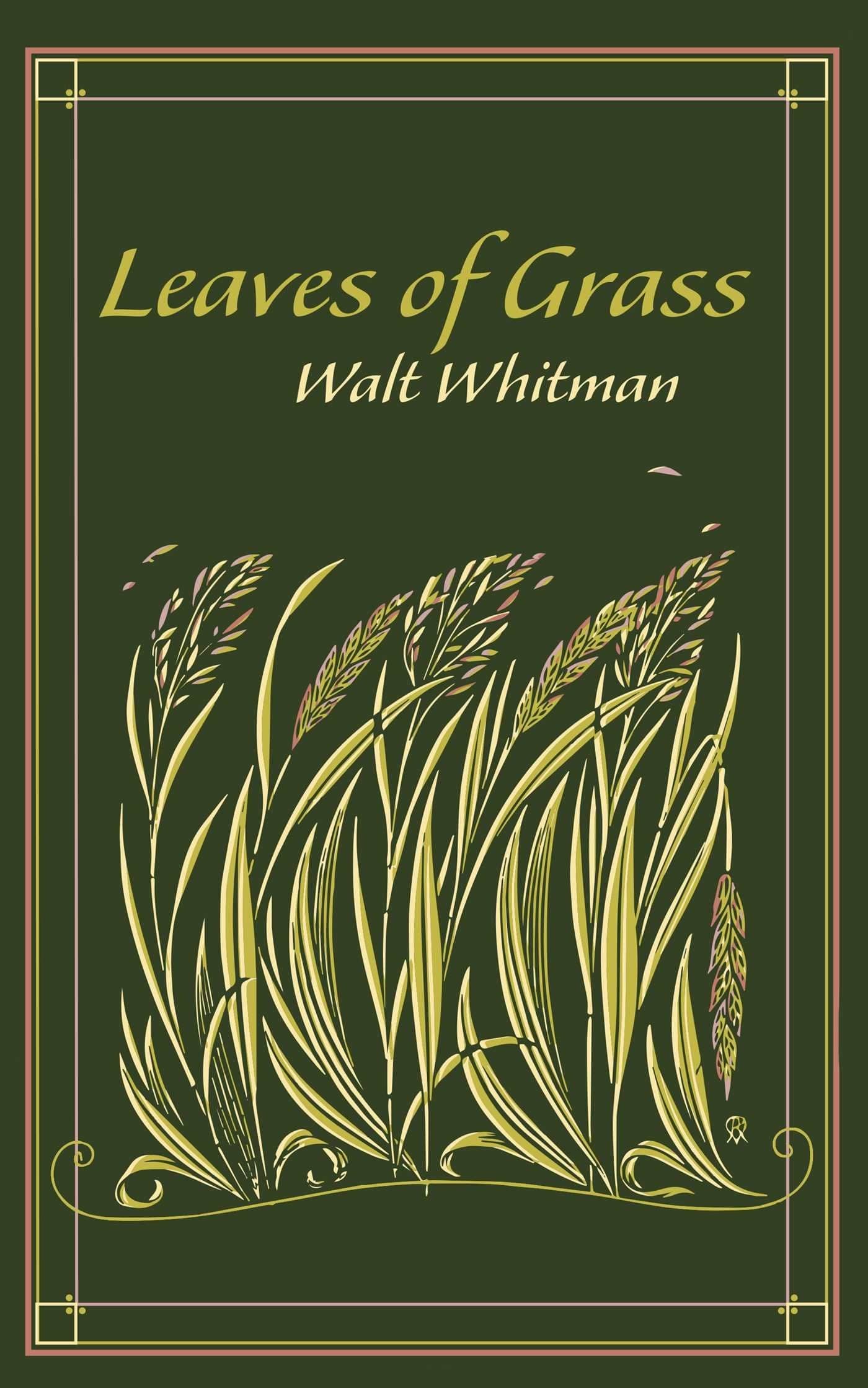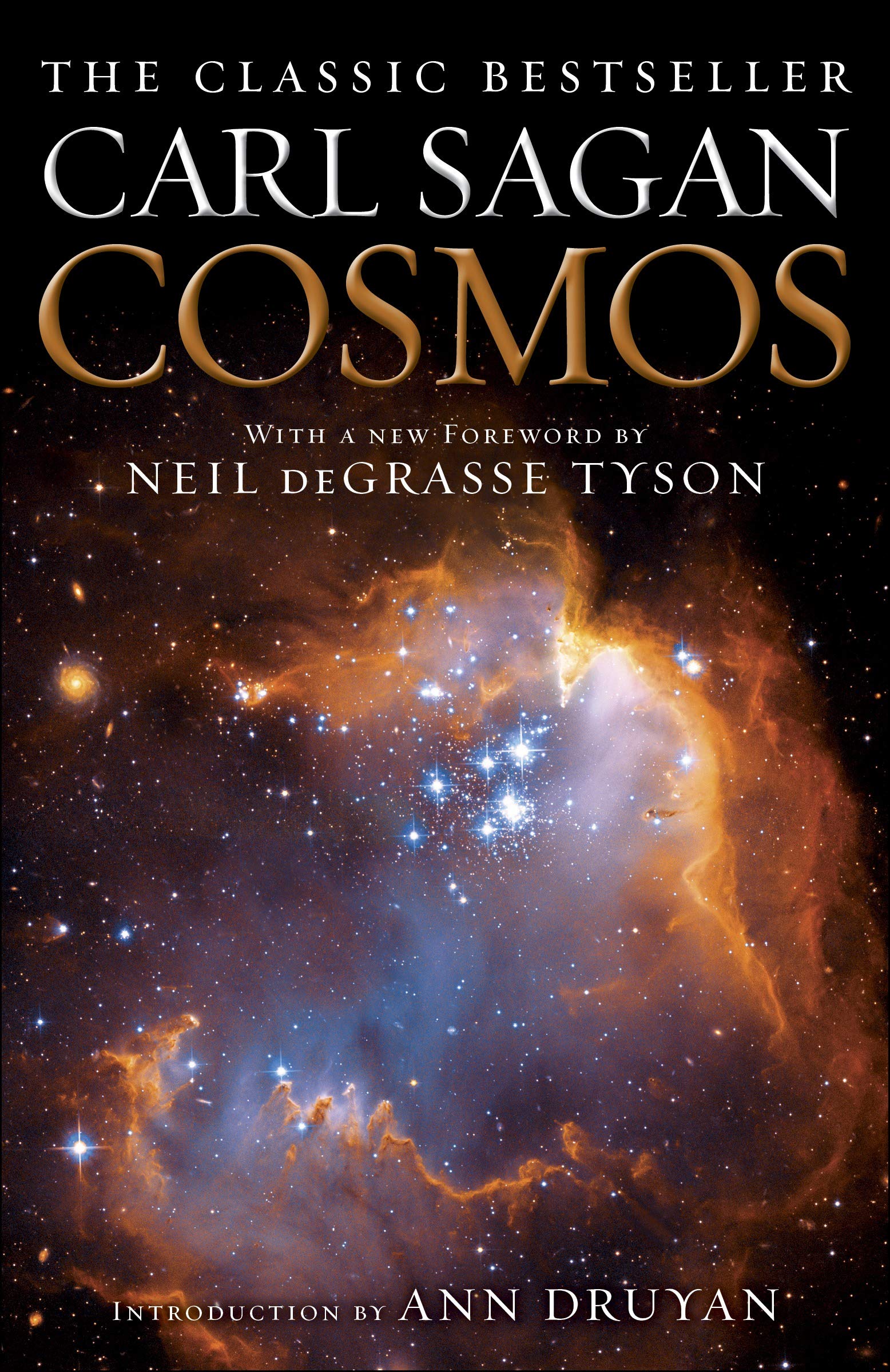 SNOW COUNTRY:
Snow Country is a stark tale of a love affair between a Tokyo dilettante and a provincial geisha. The novel opens with the protagonist of the novel, Shimamura, riding a train to a remote hot spring town. Shimamura is a rich, married man, who inherited his wealth, and a self-professed ballet expert. During the train ride, he observes a young woman (who is later revealed as Yoko) caring for a sickly man (named Yukio). He observes the woman through a reflection in the train window, and is particularly enthralled by her eyes, as well as the sound of her voice.
Shimamura's aim in going to the hot springs is meeting a young woman, Komako, whom he had a brief encounter with during his previous stay. Although she wasn't employed as a geisha during his first stay, the situation is changed during his second visit. Shimamura falls for the young geisha, although his affection proves to be inconsistent and uncertain over time. For her part, Komako falls in love with Shimamura, which goes against the geisha tradition of meeting the customer's demands without any emotional attachment. Throughout their conversations, a number of things about Komako's life is revealed: her becoming a geisha to pay for Yukio's hospital bills, their rumored engagement, Komako and Yuko's strained relationship, how she came to live with Yukio and his mother, and her life as a full-time geisha.
The climactic point of the novel happens during one of Komako's visits to Shimamura's room at the hot spring inn. During their conversation, Shimaura calls her a "good woman", instead of a "good girl". This change in which word was used to describe Komako reveals that the two of them could never be together, while Komako's hopes of a better and happier life with Shimamura remains just a delusion.
At the very end of the novel, a fire occurs in the town warehouse, which was at the time being used as a cinema. Shimamura and Komako come to observe the fire, and see Yoko falling lifelessly from the warehouse balcony. Komako carries Yoko's body away from the burning warehouse, while Shimamura slinks back, overwhelmed by the night sky.
© adapted from
https://en.wikipedia.org/wiki/Snow_Country#Plot
LEAVES OF GRASS
(major themes): Whitman's major concern was to explore, discuss, and celebrate his own self, his individuality and his personality. Second, he wanted to eulogize democracy and the American nation with its achievements and potential. Third, he wanted to give poetical expression to his thoughts on life's great, enduring mysteries — birth, death, rebirth or resurrection, and reincarnation.
•
The Self
To Whitman, the complete self is both physical and spiritual. The self is man's individual identity, his distinct quality and being, which is different from the selves of other men, although it can identify with them. The self is a portion of the one Divine Soul. Whitman's critics have sometimes confused the concept of self with egotism, but this is not valid. Whitman is constantly talking about "I," but the "I" is universal, a part of the Divine, and therefore not egotistic.
•
The Body and the Soul
Whitman is a poet of both these elements in man, the body and the soul. He thought that we could comprehend the soul only through the medium of the body. To Whitman, all matter is as divine as the soul; since the body is as sacred and as spiritual as the soul, when he sings of the body or its performances, he is singing a spiritual chant.
•
Nature
Whitman shares the Romantic poet's relationship with nature. To him, as to Emerson, nature is divine and an emblem of God. The universe is not dead matter, but full of life and meaning. He loves the earth, the flora and fauna of the earth, the moon and stars, the sea, and all other elements of nature. He believes that man is nature's child and that man and nature must never be disjoined.
•
Time
Whitman's concept of the ideal poet is, in a way, related to his ideas on time. He conceives of the poet as a time-binder, one who realizes that the past, present, and future are "not disjoined, but joined," that they are all stages in a continuous flow and cannot be considered as separate and distinct. These modem ideas of time have given rise to new techniques of literary expression — for example, the stream-of-consciousness viewpoint.
•
Cosmic Consciousness
Whitman believed that the cosmos, or the universe, does not consist merely of lifeless matter; it has awareness. It is full of life and filled with the spirit of God. The cosmos is God and God is the cosmos; death and decay are unreal. This cosmic consciousness is, indeed, one aspect of Whitman's mysticism.
•
Mysticism
Mysticism is an experience that has a spiritual meaning which is not apparent to the senses nor to the intellect. Thus mysticism, an insight into the real nature of man, God, and the universe, is attained through one's intuition. The mystic believes in the unity of God and man, man and nature, God and the universe. To a mystic, time and space are unreal, since both can be overcome by man by spiritual conquest. Evil, too, is unreal, since God is present everywhere. Man communicates with his soul in a mystical experience, and Whitman amply expresses his responses to the soul in Leaves of Grass, especially in "Song of Myself." He also expresses his mystical experience of his body or personality being permeated by the supernatural. Whitman's poetry is his artistic expression of various aspects of his mystical experience.
•
Death
Whitman deals with death as a fact of life. Death in life is a fact, but life in death is a truth for Whitman; he is thus a poet of matter and of spirit.
•
Transcendentalism
Transcendentalism, which originated with German philosophers, became a powerful movement in New England between 1815 and 1836. Emerson's Nature (1836) was a manifesto of American transcendental thought. It implied that the true reality is the spirit and that it lies beyond the reach or realm of the senses. The area of sensory perceptions must be transcended to reach the spiritual reality. American transcendentalism accepted the findings of contemporary science as materialistic counterparts of spiritual achievement. Whitman's "Passage to India" demonstrates this approach. The romanticist in Whitman is combined with the transcendentalist in him. His quest for transcendental truths is highly individualistic and therefore his thought, like Emerson's, is often unsystematic and prophetic.
•
Personalism
Whitman used the term "personalism" to indicate the fusion of the individual with the community in an ideal democracy. He believed that every man at the time of his birth receives an identity, and this identity is his "soul." The soul, finding its abode in man, is individualized, and man begins to develop his personality. The main idea of personalism is that the person is the be-all of all things; it is the source of consciousness and the senses. One is because God is; therefore, man and God are one — one personality. Man's personality craves immortality because it desires to follow the personality of God. This idea is in accord with Whitman's notion of the self. Man should first become himself, which is also the way of coming closer to God. Man should comprehend the divine soul within him and realize his identity and the true relationship between himself and God. This is the doctrine of personalism.
•
Democracy
Whitman had a deep faith in democracy because this political form of government respects the individual. He thought that the genius of the United States is best expressed in the common people, not in its executive branch or legislature, or in its churches or law courts. He believed that it is the common folk who have a deathless attachment to freedom. His attitudes can be traced to the Enlightenment of the eighteenth century because he thought that the source of evil lay in oppressive social institutions rather than in human nature. The function of literature is to break away from the feudal past of man and artistically to urge the democratic present. Princes and nobles hold no charm for Whitman; he sings of the average, common man. He follows Emerson in applauding the doctrine of the "divine average" and of the greatness of the commonplace. A leaf of grass, to Whitman, is as important as the heavenly motion of the stars. Whitman loves America, its panoramic scenery and its processional view of diverse, democratically inclined people. He loved, and reveled in, the United States as a physical entity, but he also visualized it as a New World of the spirit. Whitman is a singer of the self as well as a trumpeter of democracy because he believes that only in a free society can individuals attain self-hood.
Whitman emphasized individual virtue, which he believed would give rise to civic virtue. He aimed at improving the masses by first improving the individual, thus becoming a true spiritual democrat. His idea of social and political democracy — that all men are equal before the law and have equal rights — is harmonized with his concept of spiritual democracy — that people have immense possibilities and a measureless wealth of latent power for spiritual attainment. In fact, he bore with the failings of political democracy primarily because he had faith in spiritual democracy, in creating and cultivating individuals who, through comradeship, would contribute to the ideal society. This view of man and society is part of Whitman's poetic program. ©
https://www.cliffsnotes.com/literature/l/leaves-of-grass/critical-essays/themes-in-leaves-of-grass
COSMOS:
Science is the key to understanding. It's always changing and evolving, but it never stops discovering new things. There are certain truths that we know about science, but there are also infinite possibilities for what we don't know yet. We can only learn more about the universe by asking questions and finding answers. We're lucky to be a part of such an amazing process, because we live in a very small part of the universe.
•
In the Beginning…
The Cosmos is so vast that we can't even begin to comprehend it. Earth is just one of the many planets in this universe, and from its perspective, we are nothing. Our Milky Way alone has an estimated 400 billion stars, but only one gives us the right amount of heat and light to survive on our planet. This fact should make us feel humbled by how big the universe actually is. Just like the early globes, our maps of space are not very precise. This is why Christopher Columbus had to make his own calculations and ended up in America instead of India. Long before that, at the Library of Alexandria, all the knowledge in the world was gathered together. Among this knowledge were writings by geometer Euclid and robotic technology pioneer Heron of Alexandria. Some other ideas may have also been explored during this time because we know from fragments that survived Alexandria's destruction that another book claimed Earth orbits around the sun, which science proved to be true two thousand years later. However, we can't know for sure whether or not any of those things will happen. If they do, it'll be amazing and life-changing, but there's no way to prove that they will. It would be like trying to understand something that hasn't happened yet. We don't even fully understand our own planet yet (and time travel isn't possible), so how could we possibly comprehend other planets? Our genetic makeup is almost similar with plants and animals. This implies that most of our features can be found in other living things, which might even be on other planets. After all, natural selection could have occurred over billions of years to give rise to a variety of life forms here on Earth.
•
The Space Between
The world we live in is one where chaos and order coexist. We can predict some things, but remain ignorant of others. Humans have figured out many laws for themselves by looking at the universe and seeing patterns. For example, people believe that astrology has a lot to do with our personalities even though science has debunked it repeatedly because they see meaning in everything around them. There are many people who believe in astrology, which is the study of how a person's birth chart affects his or her personality and future. Some famous astronomers believed that as well. Johannes Kepler was one such astronomer who believed in astrology because he wanted to know what the future held for him and others. He also wanted to know why God had created the universe, which led him to create laws about planetary motion. Isaac Newton also studied astronomy and physics but with more of an interest in religion than science, since he wanted answers to some larger existential questions facing humanity at that time.
•
Another Life
Many people have speculated about life elsewhere and Mars has become the most popular place to live. It's close to Earth, it has stormy weather, and there are ice caps on its surface. People also fear living on Mars because of H.G. Wells' novel The War of the Worlds. However, there are some who believe that it's possible to find life on Mars. They point out the possibility of canals and structures on Mars as evidence of intelligent life. These people include Percival Lowell, an astronomer who funded a telescope in Arizona to study the surface of Mars. He believed that he saw signs of Martian civilization in these canals and structures. However, Wallace disagreed with him because he didn't think that Mars was habitable enough for any form of intelligent life to exist there. The Voyager spacecraft was launched into the cosmos to explore what's out there. It was in that same spirit of exploration that Dutch physicist and astronomer Christiaan Huygens wrote about other planets, imagining what might be waiting for people who want to go there. Today, we're exploring space even more with our own "exploratory vessels."
•
A Matter of Perspective
One way to look at the universe is to consider that we are viewing it from one of an infinite number of vantage points. For example, if you were able to view constellations from the side, you would see that vast distances separate them left and right; only we see them as shapes. Another thing to remember is that constellations change over time and looked different a million years ago. We can also realize that planets do not produce their own light but reflect it off a nearby star when they're viewed in the night sky with a telescope or binoculars.
©
https://www.allencheng.com/cosmos-book-summary-carl-sagan/